06.09.2018
Telent, KORAMIS and SecurityMatters Announce Strategic Partnership to Power Up Industrial Cybersecurity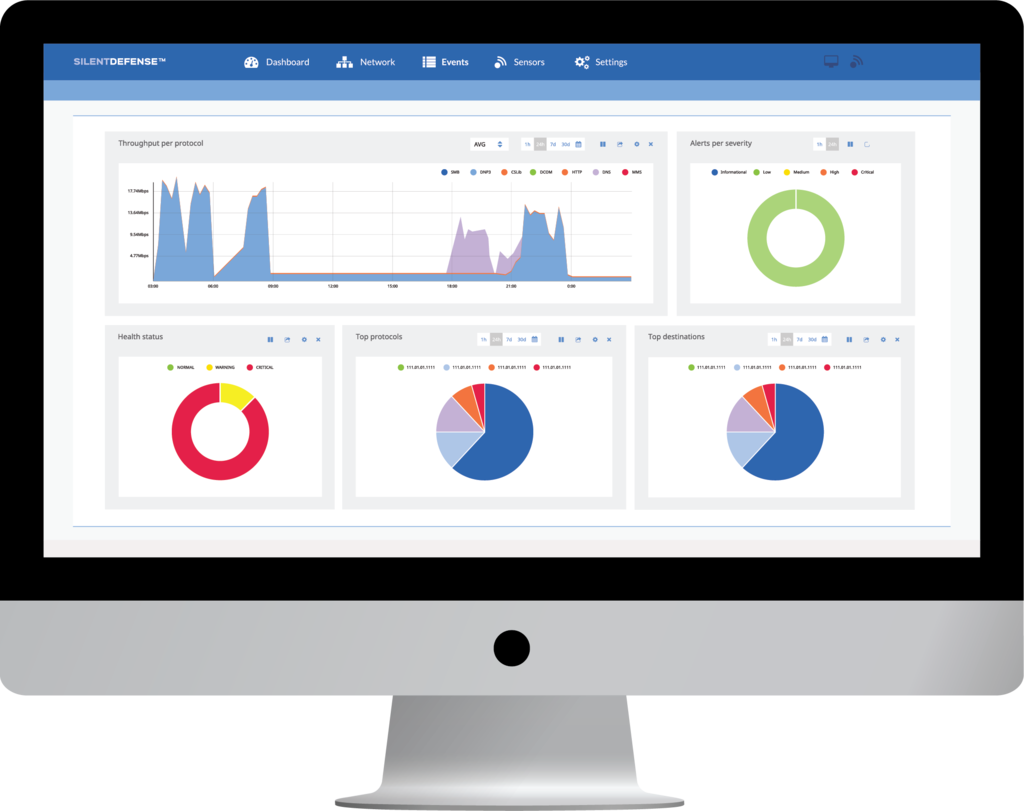 Backnang/Saarbrücken, September 6, 2018. – telent GmbH, a company of the euromicron Group, and its subsidiary KORAMIS, which specialises in cybersecurity, have entered into a strategic partnership with SecurityMatters, the global leader in Industrial Control Systems (ICS) network assessment and protection and the provider of SilentDefense, the award-winning ICS cybersecurity solution for critical infrastructures and industries.
Nowadays, critical assets owners – e.g. power stations, water and gas plants as well as traffic and transport authorities – increasingly have to protect their ICT infrastructures against cyber attacks. Industrial control systems (ICS) and SCADA components (supervisory control and data acquisition), which are responsible for collecting and processing operating data for controlling plants, are particularly at risk.
Leading cybersecurity standards for industrial control systems emphasize that systems operators should have cybersecurity monitoring solutions in place to protect from cyber attacks and operational threats.
SilentDefense™ is an automatic, passive monitoring solution that provides comprehensive asset inventory and analyzes the behaviors of network users and connected devices to identify process anomalies, machinery status, insecure access and protocols, and potential malicious activity. SilentDefense leverages patented machine-learning capabilities to monitor ICS network, protocols, and semantics, thus providing more comprehensive data than competing technologies. In addition, SilentDefense combines this machine learning with the largest industrial protocols compatibility (40 and counting), a vast Industrial Threat Library, complete with over 1,300 ICS-specific checks, and an extensive customer protection program, to deliver timely, actionable updates regarding new threats. The solution provides seamless integration across an organization's entire enterprise ecosystem, including security information and event management (SIEM) solutions (e.g., Splunk and QRadar), IT asset management systems (e.g., Skybox Security, ForeScout Technologies, Leidos, and Cisco), and most firewall applications.
Fully integrated solution from a single source
In particular, telent has extensive practical experience as a system integrator and specialist in the planning, installation and operation of ICT systems in the area of critical infrastructures. KORAMIS can also draw on its expertise as a specialist for fully integrated solutions in cybersecurity, automation, process and network control technology. The nationwide presence and the 24/7 service organisation of telent guarantee fast response times for customer support.
"telent and KORAMIS have extensive know-how in critical infrastructures and industrial plants and, as such, know their requirements in terms of security. SecurityMatters provides the perfect complement with its SilentDefense solution, which completes our portfolio", says Nico Werner, Head of Cybersecurity at telent.
About telent GmbH:
telent GmbH – a euromicron Group company – offers tailor-made technology solutions and smart services in the field of critical infrastructures (KRITIS). telent plans, builds and operates the network infrastructures its customers require to ensure secure enterprise communication, using cutting-edge products and systems from various prestigious vendors. In networking and automating digital business processes, telent mainly relies on its extensive expertise in the fields of cybersecurity, state-of-the-art IP and radio networks, the IoT (Internet of Things) and network management and asset management systems. The company contributes its know-how to creating suitable IoT infrastructures in order to enable faster implementation of applications for the smart city, smart energy and smart transportation, as well as solutions for industry and the public sector in Germany. www.telent.de
About KORAMIS GmbH
KORAMIS GmbH has been providing solutions for automation, process control systems and power system control technology since 1999. By pooling its competences in industrial automation and industrial software, taking into account industrial security requirements, and thanks to its own research activities, KORAMIS is able to deliver end-to-end market solution offerings for Smart Industry and the Internet of Things (IoT) in the ongoing process of digital transformation. In this connection, KORAMIS has coined and introduced the term "industrial continuity management" – for short ICM. The necessity and motivation to continuously develop processes and solutions in the field of security means that KORAMIS has for many years now cooperated closely with specialist institutes, technology partners and system suppliers in the various subject areas and actively collaborates on work groups of bodies and committees tasked with defining guidelines, such as the 'Plattform Industrie 4.0'. Thanks to its international experience and specialization in the field of industrial security, KORAMIS now numbers many prestigious companies as its customers and has already won several awards for its commitment. www.koramis.de
About SecurityMatters: SecurityMatters empowers critical infrastructure and manufacturing organizations with the ability to identify, analyze and respond to industrial threats and flaws, minimizing troubleshooting costs and unexpected downtime. We leverage OT-specific knowledge and understanding to provide visibility into critical assets and their activity and detect operational problems and cybersecurity threats. Our revolutionary network monitoring platform has been successfully deployed by customers worldwide. www.secmatters.com
Press Related Contact telent GmbH
telent GmbH – ein Unternehmen
der euromicron-Gruppe
Gerberstraße 34
71522 Backnang
Telefon: +49 7191 900-0
E-Mail: info.germany(at)telent.de
www.telent.de
Press Related Contact KORAMIS GmbH
KORAMIS GmbH
Europaallee 5
66113 Saarbrücken
Telefon: +49 681 968191 47
E-Mail: presse(at)koramis.de
www.koramis.de