How To Find Us
Our Locations
Our
Headquarter
telent GmbH - ein Unternehmen der euromicron Gruppe
Gerberstraße 34
71522 Backnang
Phone: +49 7191 900-0
Fax: +49 7191 900-2202
E-Mail: info.germany(at)telent.de
GoogleMaps: Show Map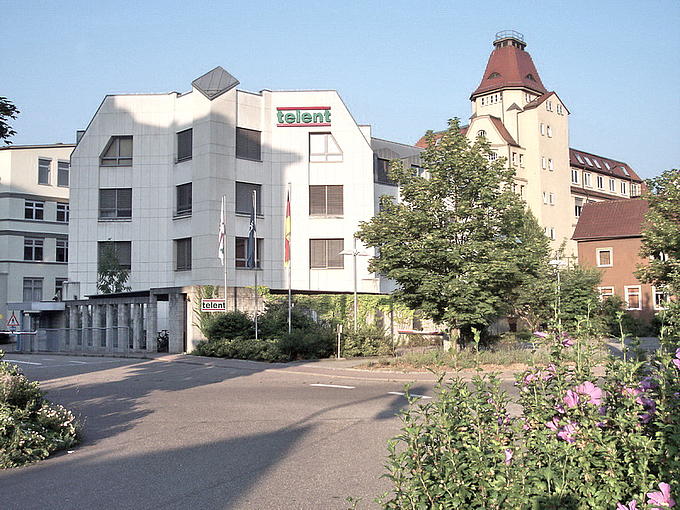 Location Teltow
telent GmbH - ein Unternehmen der euromicron Gruppe
Rheinstraße 10B
14513 Teltow
Phone: +49 3328 4590-0
Fax: +49 3328 4590-900
E-Mail: info.germany(at)telent.de
GoogleMaps: Show Map

Location Radeberg
telent GmbH - ein Unternehmen der euromicron Gruppe
Robert-Bosch-Straße 10
01454 Radeberg
Secreteriat: Mrs. Sabine Scholz
Phone: +49 3528 41 666 11
Fax: +49 3528 41 666 12
E-Mail: info.germany(at)telent.de
GoogleMaps: Show Map
Location Jena
telent GmbH - ein Unternehmen der euromicron Gruppe
Göschwitzer Straße 22
07745 Jena
Phone: +49 3641 2818-0
Fax: +49 3641 2818-18
E-Mail: info.germany(at)telent.de
GoogleMaps: Show Map
---
---
KORAMIS GmbH
Quartier Eurobahnhof
Europaallee 5
66113 Saarbruecken
Phone: +49 681 968191-0
Fax: +49 681 968191-900
E-Mail: info.germany(at)telent.de
Web: www.koramis.de

GoogleMaps: Show Map
The KORAMIS GmbH (www.koramis.de) has been offering solutions associated with Cyber Security, Automation, Process and Network Control Technology since 1999. This subsidiary of telent GmbH is active in the automotive and manufacturing industries, energy, chemical and pharmaceutical companies as well as in the traffic and public transport sectors.
Netzikon GmbH
Gerberstraße 34
71522 Backnang
Germany
Phone: +49 7191 904-7901
Fax: +49 7191 900-2202
Web: www.netzikon.de
GoogleMaps: Show Map
The Netzikon GmbH (www.netzikon.de) is a telent GmbH subsidiary founded in 2016. As a German IoT network operator, the company provides digital services for the connection and networking of intelligent equipment units based on the LoRa™ radio technology on a nationwide level.
---
Please feel free to contact us.
We appreciate your request and will
get back to you as soon as possible.