19.01.2017
euromicron AG acquires majority stake in IT security specialist KORAMIS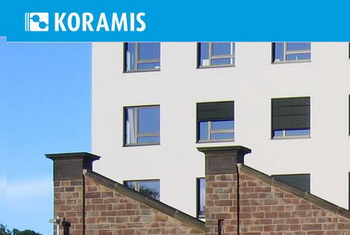 This press release is only available in German.
Frankfurt/Main, January 19, 2017 – euromicron AG, a medium-sized high-tech group and specialist for the Internet of Things (IoT), and its subsidiary telent GmbH acquired a majority stake in KORAMIS, a service provider specializing in IT security, at the beginning of the year. As a result, euromicron AG is expanding telent's value chain to include cybersecurity for critical infrastructures and industrial infrastructures. The high pace of innovation and increasing networking of plant and systems means that integrated, efficient IT security concepts are now vital. That goes in particular for operators of critical infrastructures. The related commitment of KORAMIS, which is based in Saarbrücken, in this field means that euromicron is supplementing its portfolio with appropriate in-house expertise.
"IT security is now an omnipresent issue in the industry and will gain further in relevance moving ahead. Our focus in the past two years has been on intensive reorganization and strategic repositioning of the entire euromicron Group in the future market of the IoT. With this acquisition, we're now expanding our portfolio systematically to include complementary solutions and technologies. With KORAMIS, we can now offer our customers a one-stop shop for tailored, secure all-round solutions for process and enterprise networks. That's a genuine competitive advantage and will help us make a further stride forward in our IoT business in view of the new German IT Security Act," says Jürgen Hansjosten, member of the Executive Board of euromicron AG.
KORAMIS' Managing Director Michael Krammel likewise sees outstanding opportunities: "By merging the core competences of both companies, we'll be able to offer new services and solution concepts in key growth segments, such as IoT, Smart Industry and Smart Energy, and so tap further fields of business. We look forward to working together with and being part of the euromicron Group."
A key driver behind expansion of telent's portfolio is the German IT Security Act (IT-SiG), which defines new standards for protecting information technology. Consequently, IT infrastructures must meet the very highest requirements, especially in the energy sector, as must other operators of critical infrastructures. The objective is to ensure the availability, fault tolerance and long service life of systems in the face of increasing cyberattacks. Together with its independent subsidiary KORAMIS, telent GmbH meets the new requirements demanded of system integrators and service providers. KORAMIS has established customer relationships in the automotive, production, energy, chemicals, pharmaceuticals and transportation industries.
For anyfurther questions please contact

telent GmbH - ein Unternehmen
der euromicron-Gruppe
Gerberstraße 34
71522 Backnang
Telefon: +49 7191 900-0
Telefax: +49 7191 900-2202
info.germany(at)telent.de
www.telent.de